Fashion weeks are all about a group of diverse, stylish, cultured individuals coming together to celebrate style and predict the trends of future fashion. Yesterday, we were wowed by the HUGE difference between Kanye West's Yeezy show and the Marchesa runway. We'll give you the worst first and then blow your mind with the better!
Yeezy Season 2 was much the same as Yeezy Season 1 but less tights… Still a collection of dull-coloured 'sportswear' that looked like costumes for a post-apocalyptic zombie movie.
Mister West made a controversial choice when he decided to match the dull colours of his clothing to the skin colour of his models – and then continuing to group them in this way. The first group to walk were extremely pale with matching clothing like the model in the image below.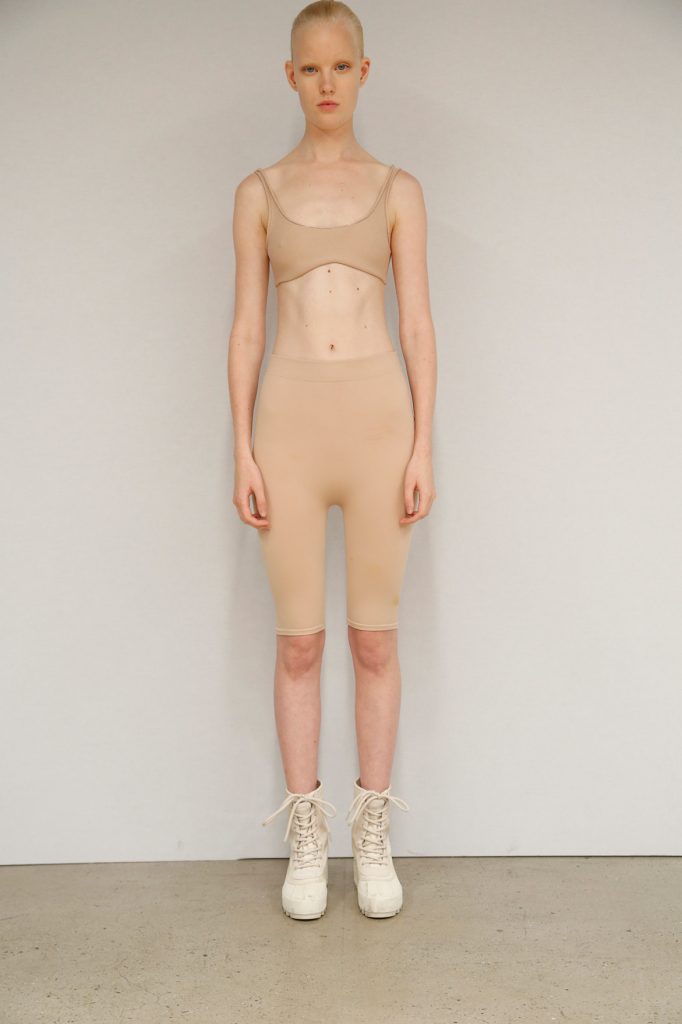 The catwalk was intended to have a military-themed walk with a model from each group acting as sergeant majors chanting at the others to march. The whole sha-bang was a bit 'question mark'. One of his models was actually smoking as he walked the runway?? Let's just say it was very much a drama, rather than a fashion show. Kanye certainly put on a show but not for all the right reasons.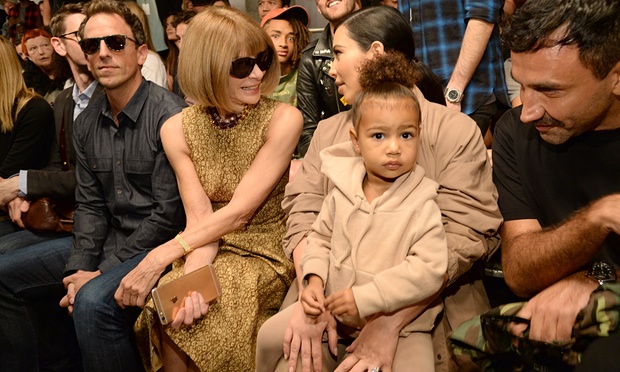 Of course, the celebrity A-listers in attendance were second to none. Kanye's wife Kim K sat next to style icon and Vogue editor-in-chief Anna Wintour. If there's anything we can take from this show it's that Kanye has friends in high places. We're praying he doesn't get this woeful collection near the pages of Vogue!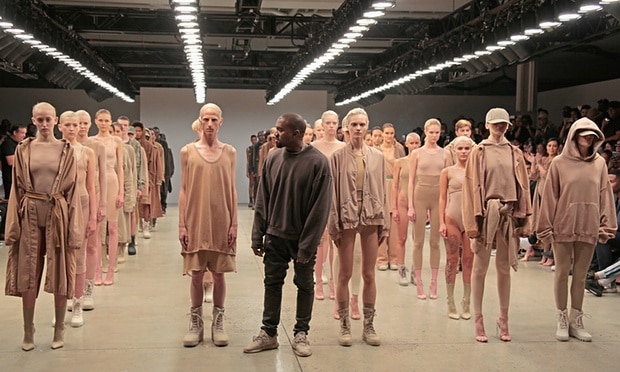 With models tall and small, wide and thin, it's obvious that Kanye celebrated a range of different cultures with this show. But as for his 'ready-to-wear' collection? We can't see many people 'ready-to-wear' any of these outfits anytime soon. (Except Kim K, because she has to)
NOW, Marchesa, Marchesa, Marchesa!
The Marchesa brand showed no flaws at their NYFW show yesterday. Pictures paint a thousand words, so take a look for yourself below!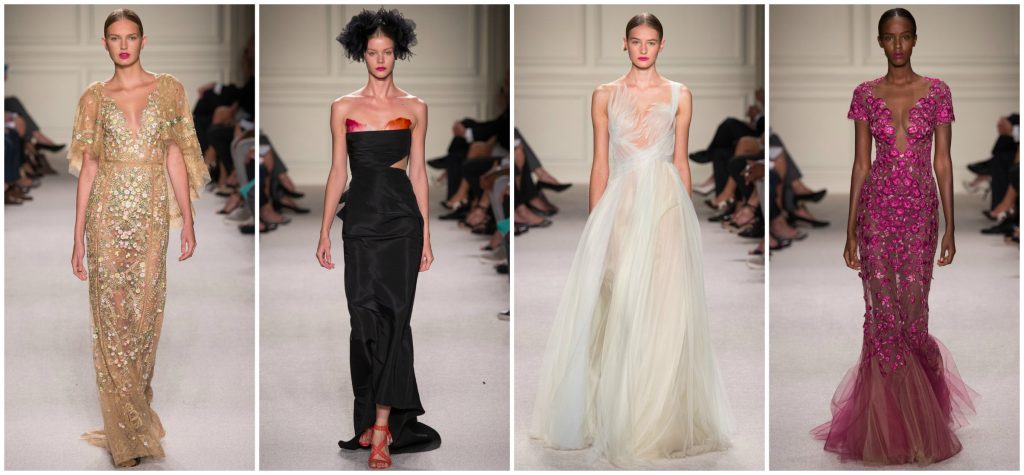 A plain and simple catwalk with all of the attention on the beautiful designs that Karen Craig and Georgina Chapman have created. From delicate angelic gowns to fierce bold ones, we fell in love with every single dress that walked that runway and can't wait to see these flawless gowns making appearances on the red carpet. We're sure celebrities are dying to get their hands on them. Stunning, stunning collection by Marchesa! Bravo!
..A x