Last night's 2015 Emmy Awards were nothing short of incredible. Lots of  historical records were set with the cast of Game of Thrones winning left, right and centre with twelve awards and Viola Davis becoming the first ever African-American woman to win an Emmy for best lead actress in a drama. There were a lot of highs and very little lows in this legendary ceremony.
Unfortunately we can't say the same for the overall style of the guests. It was very much half and half with some celebs throwing the ball out of the park with their ensembles and some leaving us jaw-dropped, for all the wrong reasons!
Below is the lowdown of the best and worst in our opinion:
THE GOOD: Kerry Washington in Marc Jacobs
Kerry Washington looked red hot in this futuristic glittering gown by Marc Jacobs. Her make-up and messy up-do were the perfect combination to keep this look tamed. She won our best-dressed award out of everyone at the event for sure.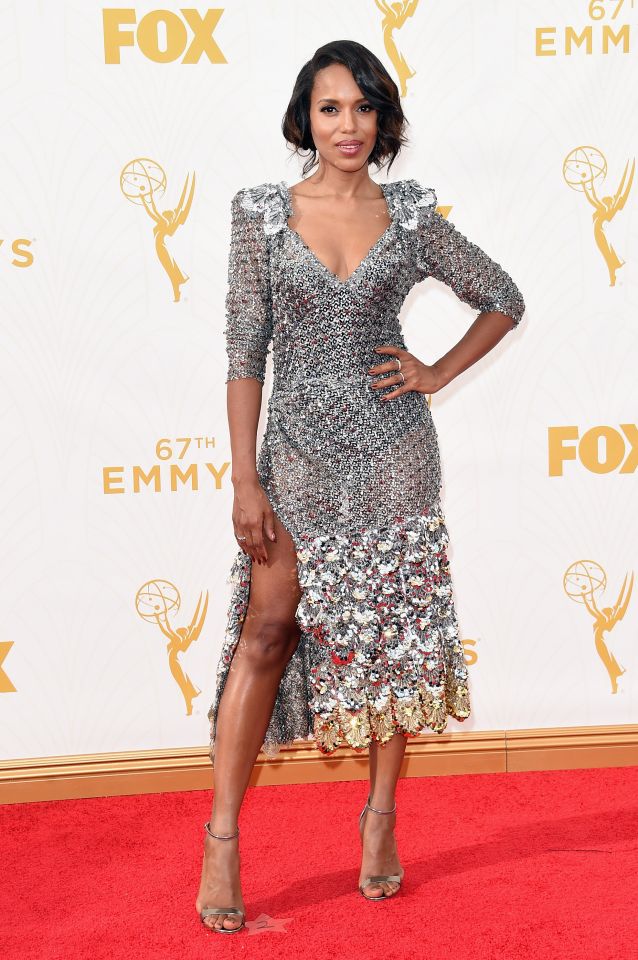 THE BAD: Kathryn Hahn in Vivienne Westwood
This outfit was very Vivienne Westwood but we're not too impressed with the mix and match of floral patterns and colours. It looks like the material ran out so they made-do with the next one they found! We're not a fan.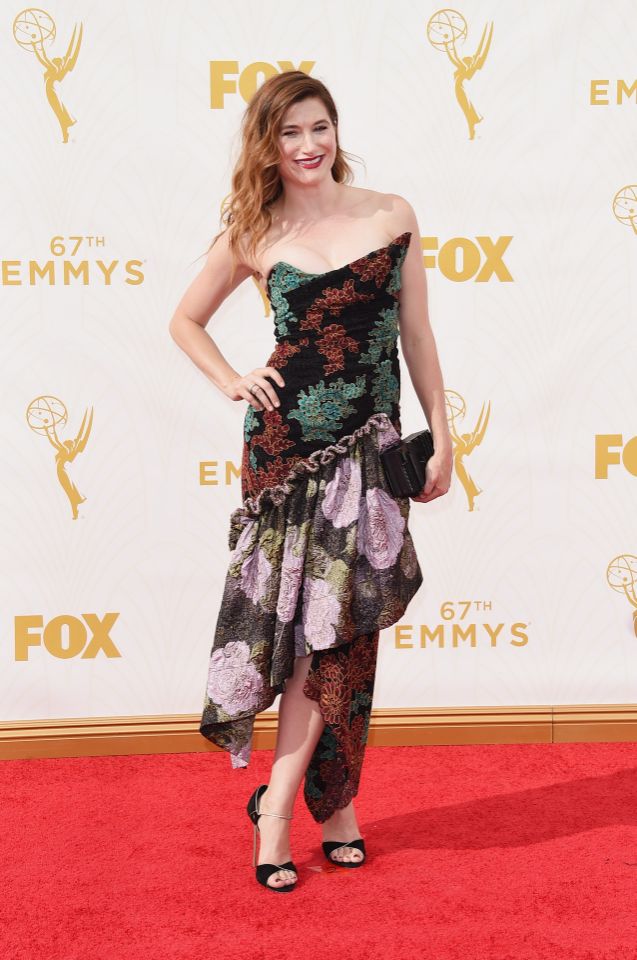 THE GOOD: Sarah Hyland in Zac Posen
We love this figure-hugging dipped-bardot sleeved gown and it suited Sarah Hyland to a T. The colour was perfect with her skin-tone. The neckline ideal for her hair-length. And just the right amount of jewlerry not to over-do it. Love it!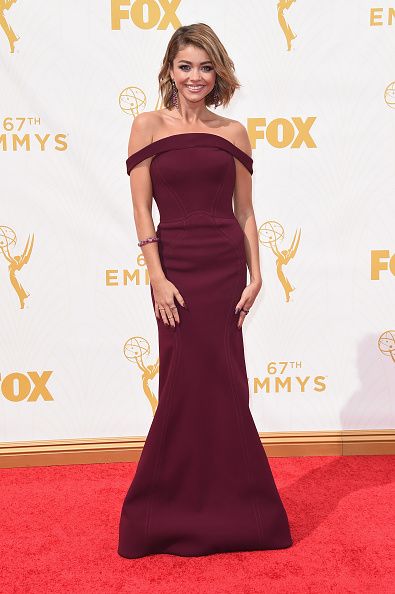 THE BAD: Heidi Klum in Atelier Versace
This is the one that everyone is talking about. Heidi Klum would usually look amazing in a plastic bag but this time she went oh-so-wrong! Without the random canary yellow long-sleeved section this dress could of had great potential, but with it she looks like Big Bird!!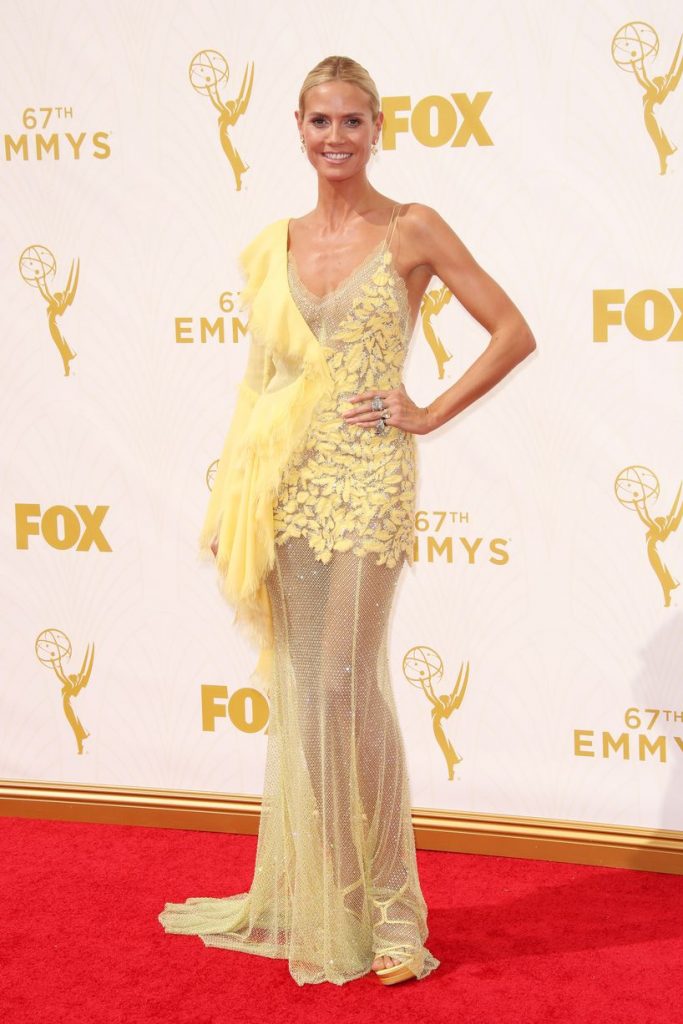 THE GOOD: Tatiana Maslany in Bouchra Jarrar
Tatiana Maslany from 'Orphan Black' looked the epitome of glam on the red carpet last night. Dressed in a structured Bouchra Jarrar suit and Sophie Webster strappy sandals, she looked classy and elegant yet sexy with the plunging neckline. Can't go wrong with a simple chic look like this one!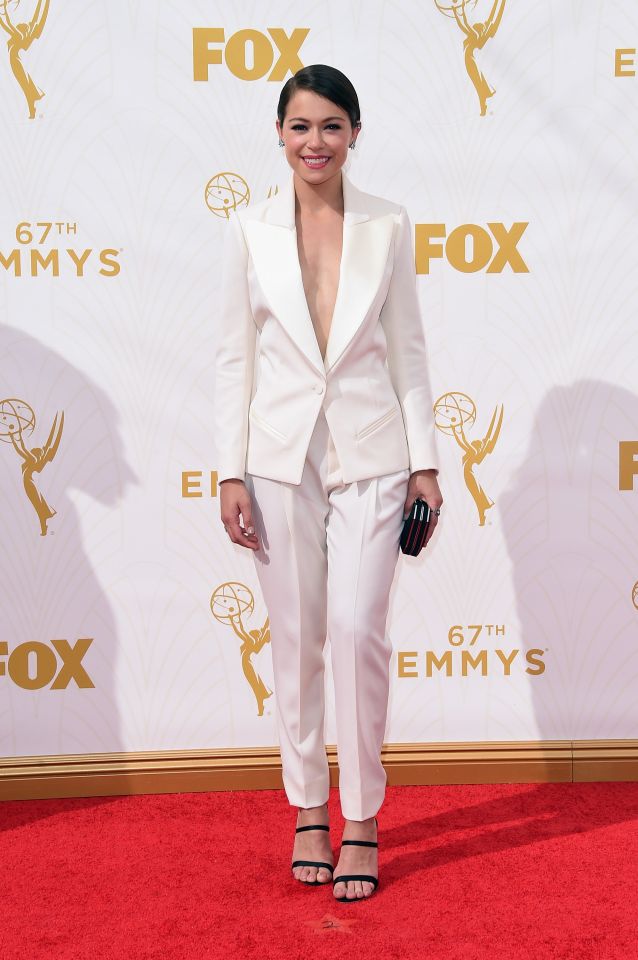 THE BAD: Joanna Newsom in DelPozo
If this was an Alice in Wonderland Tea Party themed event we'd make an exception but this dress is one massive question mark. It looks uncomfortable and a bit random. Joanna Newsom usually looks great and doesn't step out of the ordinary with red carpet looks. We admire her confidence but this one was a flop!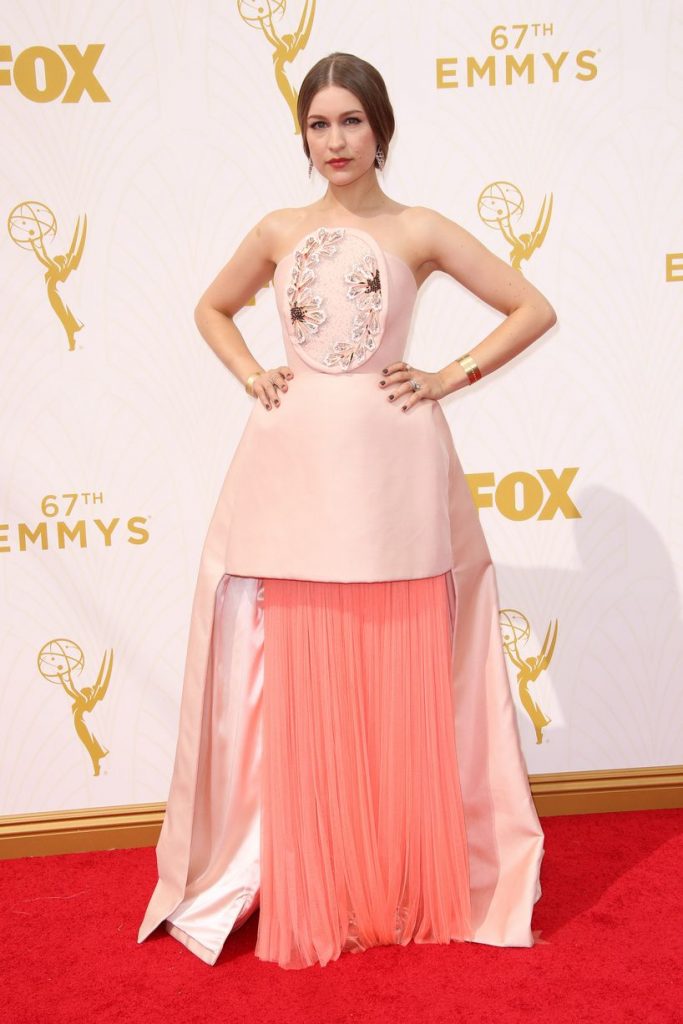 THE GOOD: Julianne Hough in Marchesa
Fresh off the NYFW catwalk last week, we predicted one of the stunning Marchesa gowns would make an appearance and we're glad it happened right away. The 'Dancing with the Stars' host looked fierce and edgy in this gorgeous design. We're taking our hats off to her for pulling it off effortlessly.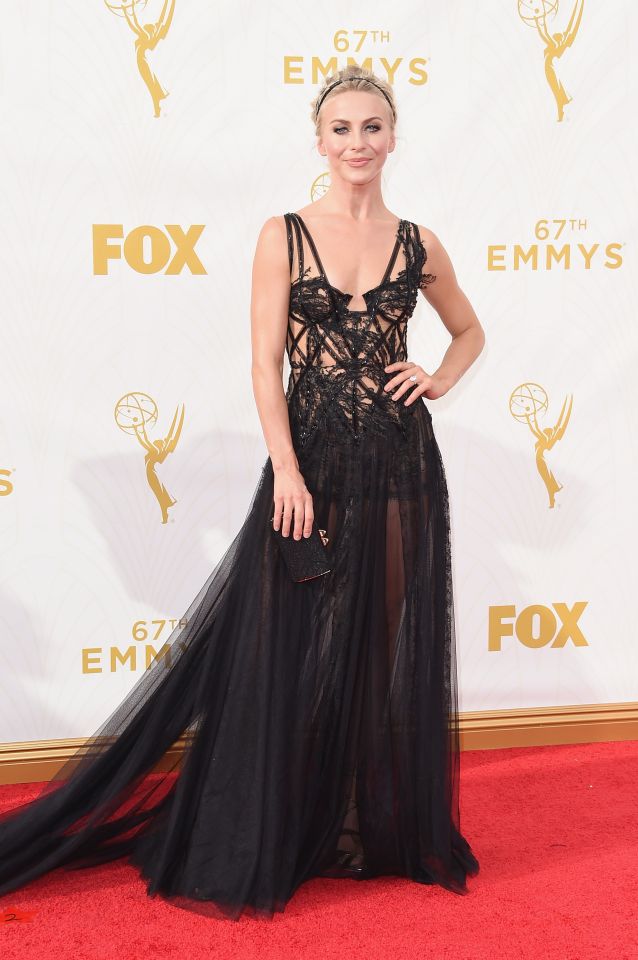 THE BAD: Tracee Ellis Ross in Zac Posen
Tracee Ellis Ross is not afraid to go out of her comfort zone and try new trends when it comes to her style but this time she fell flat. This dress looks like it has been designed and put together by a five year old. Not a good one unfortunately.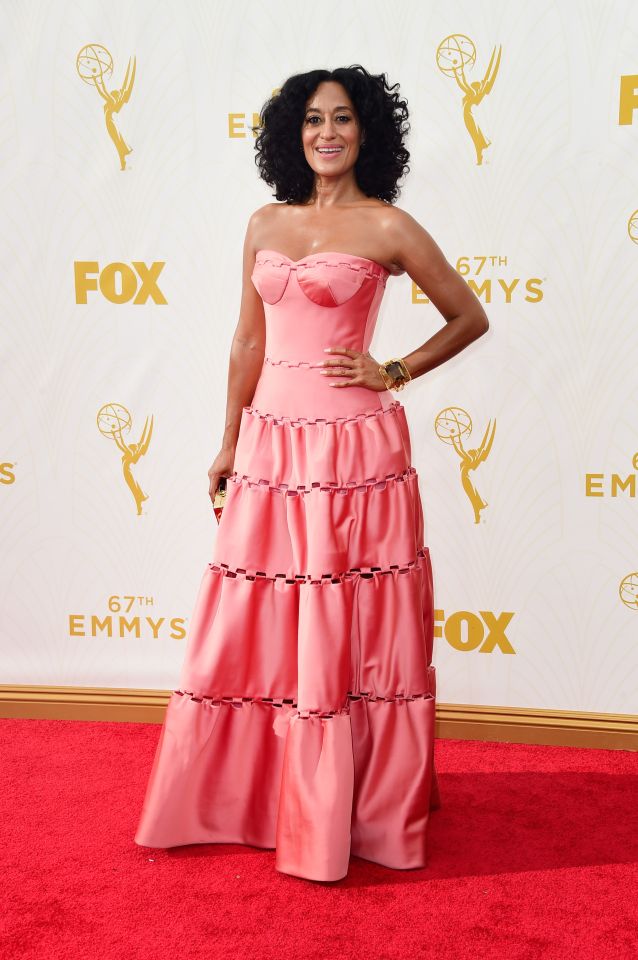 THE GOOD: Gina Rodriguez in Lorena Sarbu
After rising to fame from her role in 'Jane the Virgin', Gina Rodriguez looked classy and beautiful in a dress that could have been swiped from Daisy Buchanan's wardrobe on the set of The Great Gatzby! So elegant and dreamy.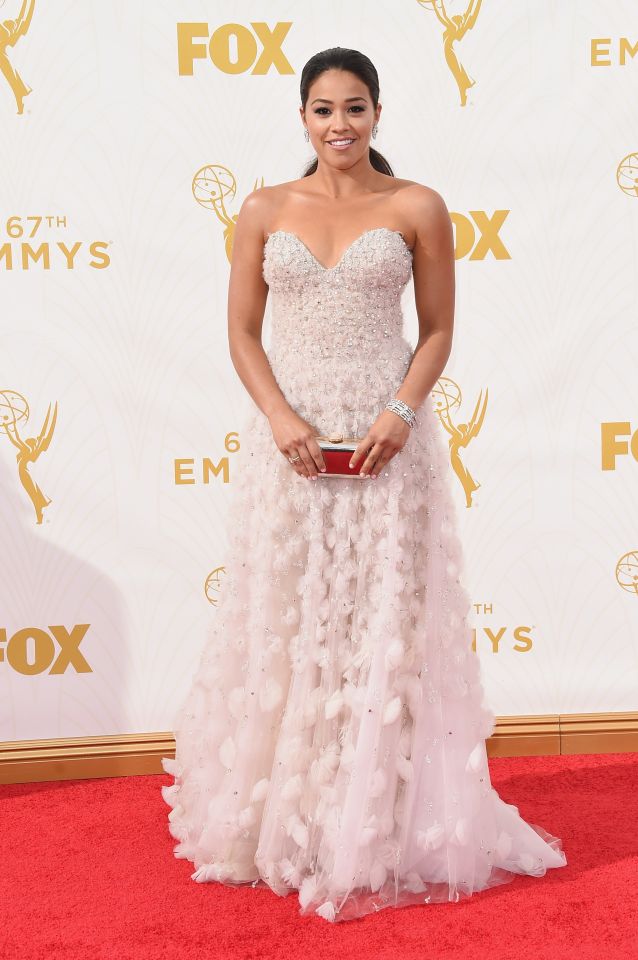 THE BAD: Elizabeth Moss in Oscar de la Renta
This dress honestly reminded me of one that my Granny made for her own Debs many many years ago! Really shapeless and stiff looking. Disappointing for an Oscar de la Renta design.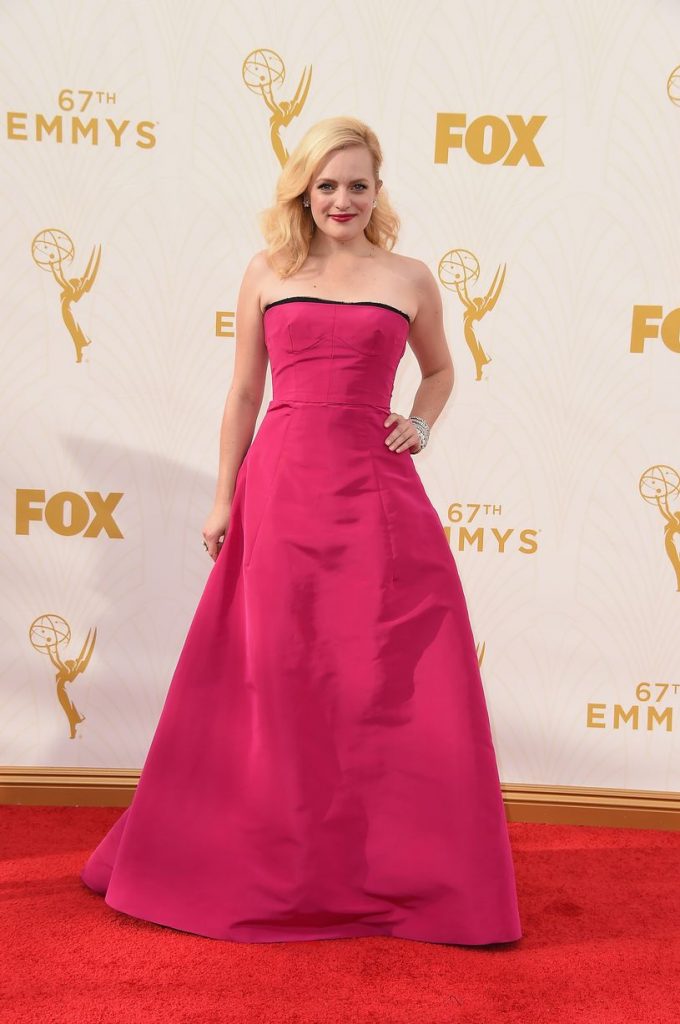 What was your favourite and least favourite?
… A x