Behind the Scenes – Our Recent Photoshoot.
With loads of fabulous new deliveries coming into Alila that we wanted to share with you all straight away we couldn't wait to organise a glam photoshoot to photograph our new stock. We welcomed our three gorgeous models, Ann-Marie, Rhianna and Rachael into our Warehouse for a fab day of fun, fashion and of course photos.
Here's a few behind the scenes pictures we snapped throughout the day.
The gorgeous Ann-Marie popped into us first and we snapped her in our newest arrivals. How stunning is she in our City Goddess Red Ruffle Mini Dress? This stunning dress is also available in Nude.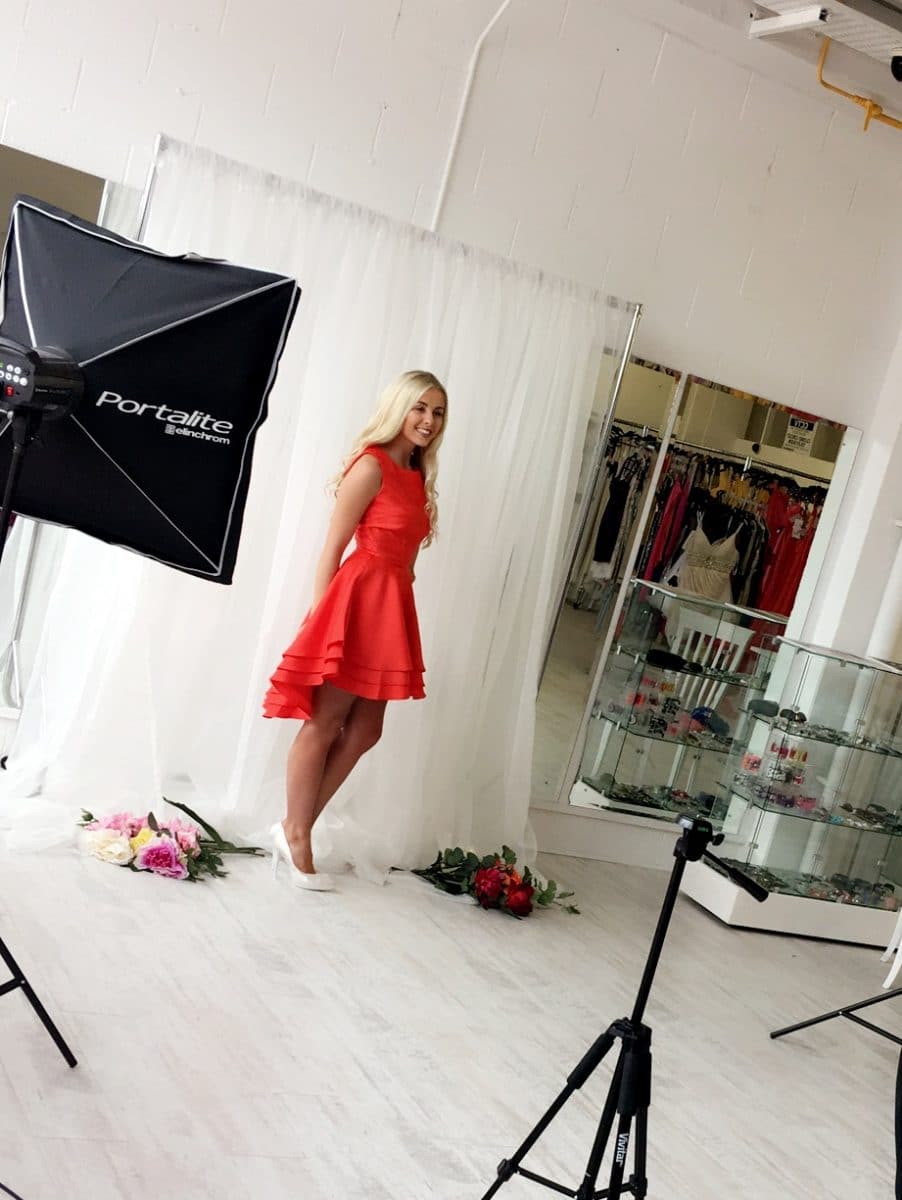 Next up was our Bariano Navy Lace Dress. The perfect dress for a summer wedding or a trip to the races. Ann – Marie wore it with our stunning Gold Heels for a complete look. This dress is also available in a long sleeved version and in Coral too!

Ann – Marie then stepped into this Bariano showstopper and became the real life red dress emoji. We teamed this fabulous dress with our Ruby Heels with Black Crystal detailing to finish off this look. This fabulous dress is also available in a beautiful blush colour.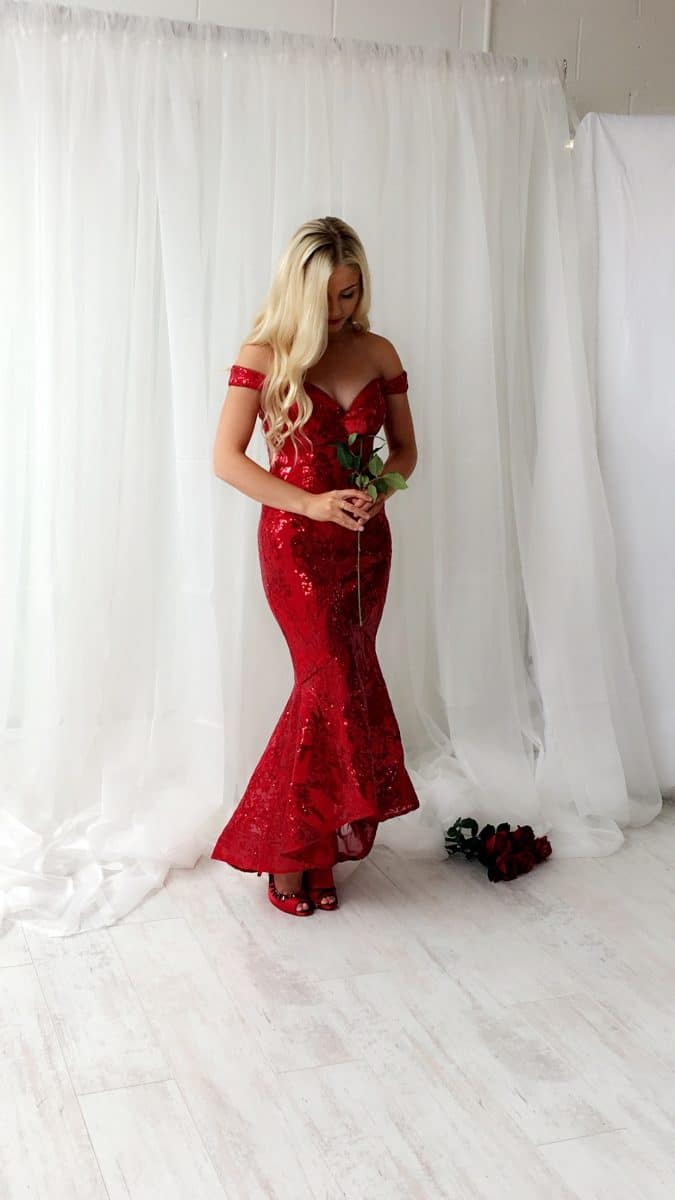 We then began shooting some of our new gown arrivals. These beautiful dresses would be perfect for a debs or prom or even as a bridesmaid dress!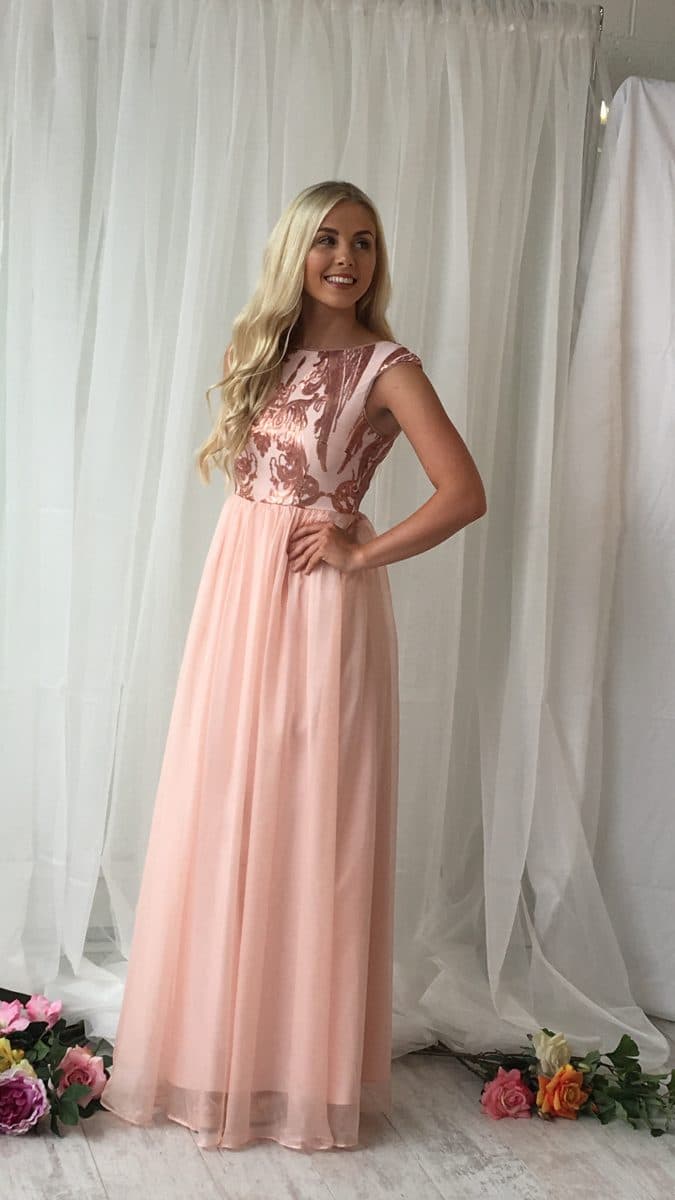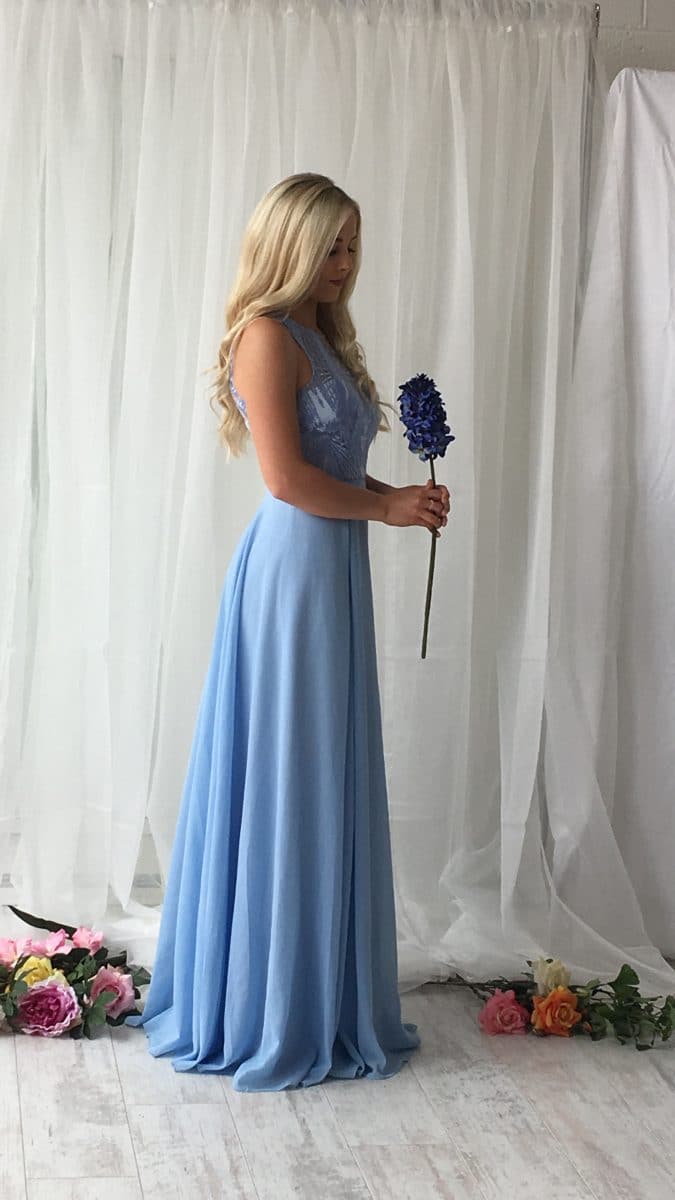 Speaking of bridesmaid dresses how fab are these girls in our best selling Multiwrap gowns by Eliza & Ethan? Rachael, Ann-Marie & Rhianna are wearing the shade Cherry Blossom.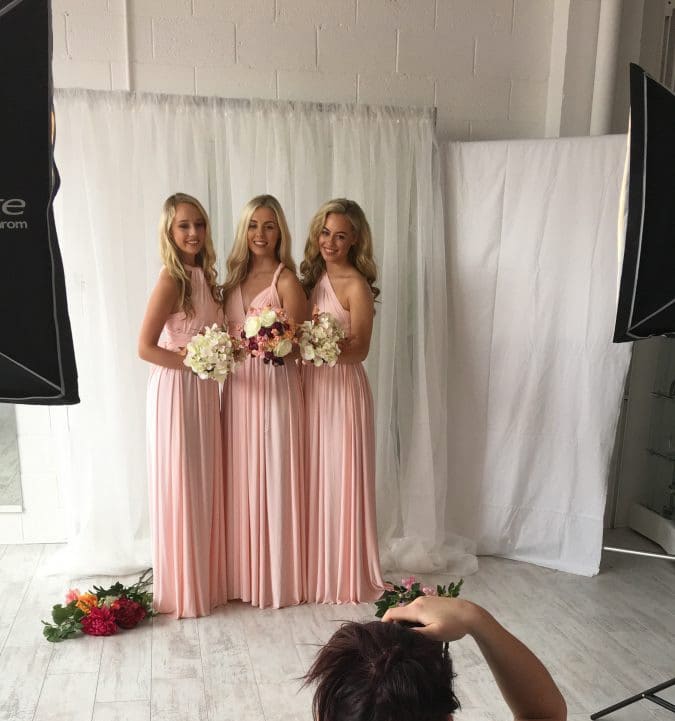 Messers on set in our stunning Multiwrap gowns in shade Cherry Blossom. These gorgeous dresses can be styled in over 25 ways and come in 27 fabulous colours! They are also available in a beautiful knee length style.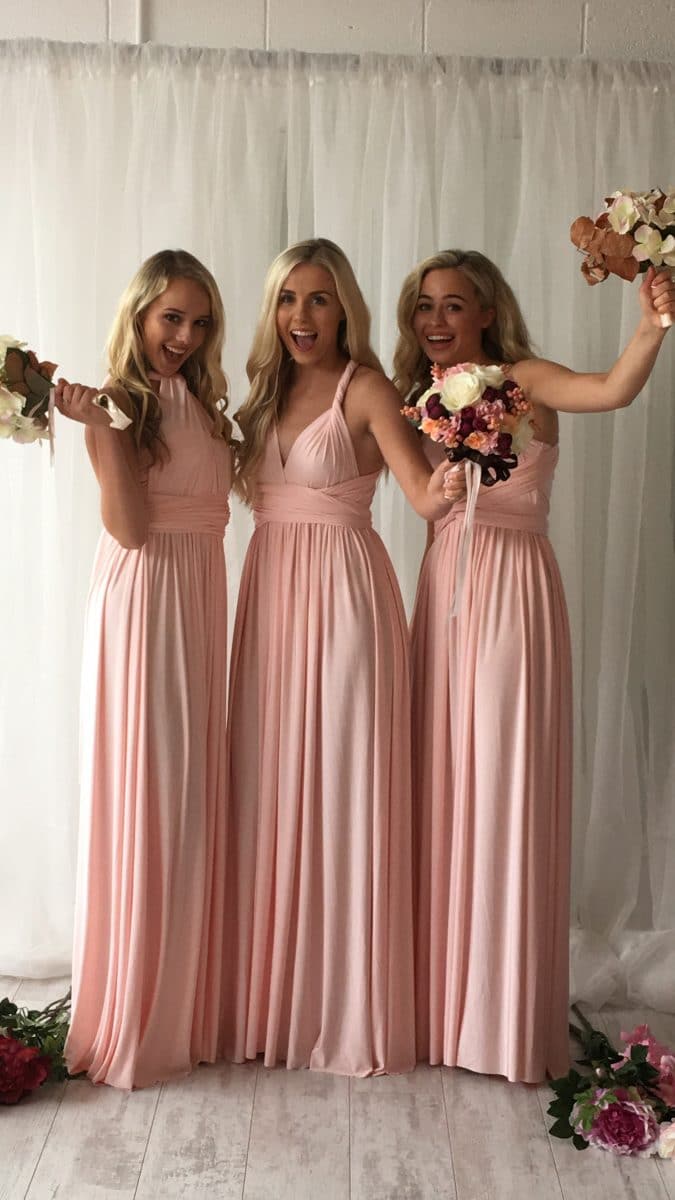 Ann-Marie and Rachael behind the scenes in our Cherry Blossom & Lotus Multiwrap dresses. Perfect for bridesmaid, debs or a super fancy party!

Cheers to a fab photoshoot! In the photo below the girls are wearing our Blue Lagoon Multiwrap gowns styled with our new Crystal Sliders for an added hint of glamour!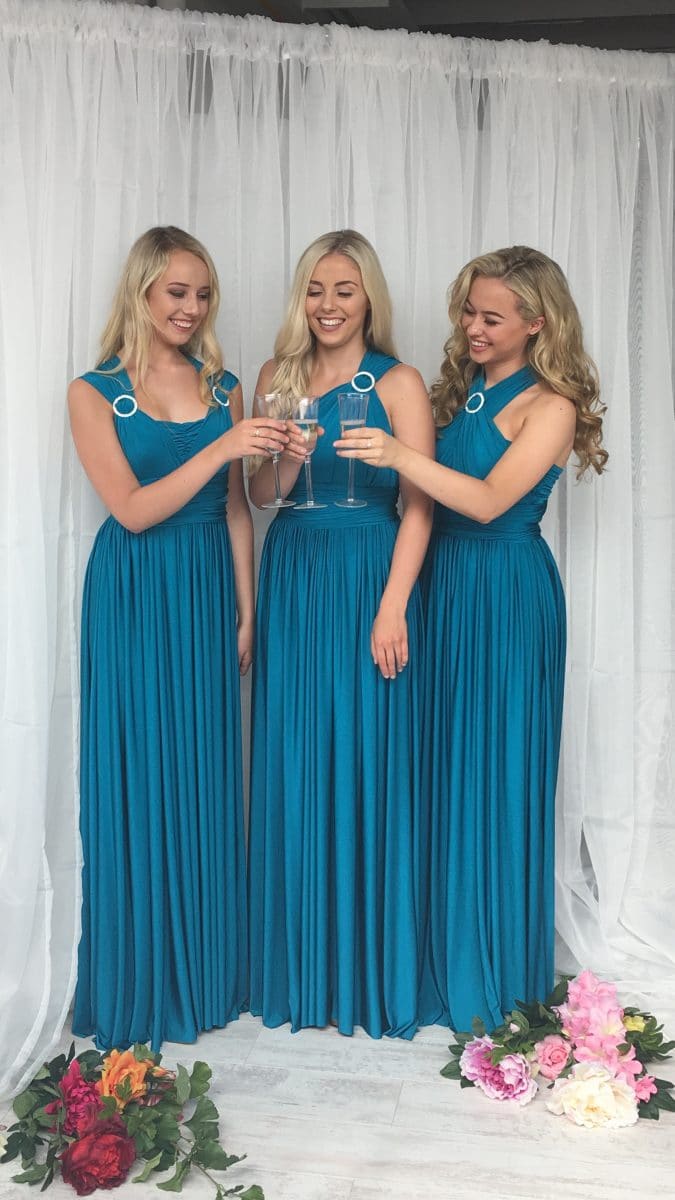 Make sure to keep your eyes peeled for the finished shots! We'll be posting them on our website and across all our social media. Let us know what you think, we love hearing your feed back!
We also want to say a HUGE thank you to the gorgeous Ann-Marie, Rachael and Rhianna. We had an absolutely fantastic day on set!
Love, Alila HQ – xo.