You can't get hotter than the Kardashian/Jenner clan right now! They are everywhere! And rightly so, have you seen them? SO GORGE! If you are anything like us at Alila HQ, you may be slightly obsessed with them. We are 100% guilty of 'keeping up' with everything they do, from who they hang out with, to who is dating who, to most importantly, what they are wearing! They are known for slaying all day, every day. So when we got our latest delivery of dresses into Alila HQ, we literally could not cope!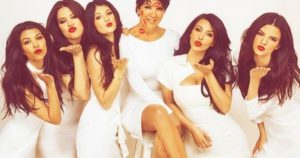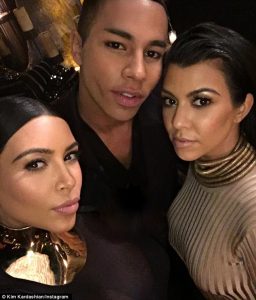 Anyone who knows the Kardashian/Jenner clan, from mama Kris right down to King Kylie, will know that they are besties with Olivier Roustening, Head Designer at Balmain, and are most definitely members of the 'Balmain Army'! It is hard to find a picture of any member of the Kardashian/Jenner clan at a major event not decked out from head to toe in Balmain, so when we got a sneak peek at our new arrivals we couldn't wait to share them with you.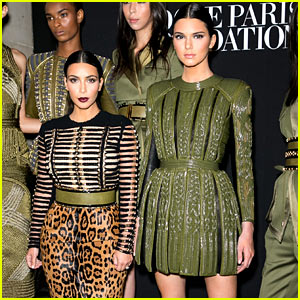 So here you go, the most glamorous, chic, sparkly, out of this world dresses you could ever wish for and perfect for your upcoming debs! SERIOUS LUST.
Introducing our newest arrival of amazing Scala dress, available now on Alila.ie! We are so obsessed with these dresses, they are so beautiful and we can't help but imagine one of the Kardashian/Jenner girls rocking one of these beauties!
First up, the out of this world,Silver Sequin long sleeve dress, that screams Balmain!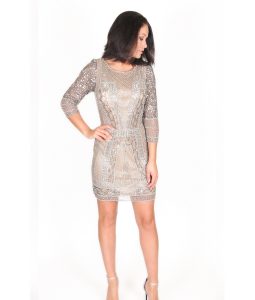 How UNBELIEVABLE is this? We swear we didn't rob it straight from Kim Kardashian West's wardrobe! BIBLE.
This super short and sexy dress from Scala will have anyone strutting their stuff just like a Kardashian or Jenner and don't be surprised if you're papped! You'll definitely look like a celeb in this stunning, sequin dress that is perfect for anyone who wants to be the centre of attention! The long sleeves provide some well needed protection from the unpredictable weather but that practical feature does not for one second take away from the glamour of this masterpiece!
Pair with nude heels for a glamourous, understated look which is perfect for anything from an upcoming birthday party to a date night with your other half.
Alternatively, pair with thigh high boots in grey or black for a super cool, chic look, totally inspired by the Kardashian/Jenner sisters and is perfect for a night out on the town with your girls! SO GORGE.
Oh and did we mention we'll have it in more colours soon too!
Next up, the gown that will have heads turning everywhere you go, the Scala Silver full length low back dress, with low back. OBSESSED.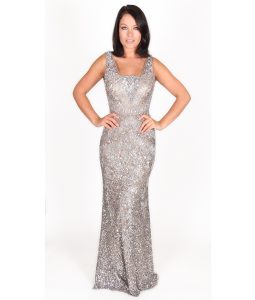 We are head over heels in LOVE with this eye-catching gown available at Alila.ie! We are honestly obsessed. We can not get enough! Shine bright like a diamond in this full length, figure hugging gown covered in beautiful bead work that is the perfect choice for your debs dress! This unbelievable dress has Balmain and Kylie Jenner written all over it and you are guaranteed to be crowned Best Dressed at your debs. The beautiful bead work and sexy low back adds drama and glamour to this silver sequin gown and will make any girl feel as fabulous as ever! The neck line and gorgeous length add a touch of class that makes this dress the perfect balance of chic, sexy and classy! PERFECTION. 
So, if you secretly want to be part of the Balmain Army or envy the Kardashian/Jenner sister's wardrobe, these Scala gowns are definitely meant for you! They are perfect for any upcoming event you may have, from party dresses for a girls night out to your debs! Either way, you're guaranteed to be the envy of all your friends and ooze confidence and sexiness like Kim K …or Khloe (she's our favourite!).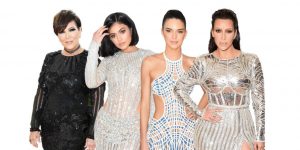 Love, Alila – xo