We all know how important looking good at the debs is, but come on, we can't all afford to splash out like the celebrities even though we might want to. (Sigh) But, does that mean just because we can't afford to spend the big bucks that we won't look as good as those who do? NO WAY! Not if Alila has anything to do with it!
Here at Alila HQ we are on a mission to dress everyone in their perfect debs dress! So, we have put together some of our most fabulous dresses, that won't break the bank! You can thank us later.☺️ We have a stunning collection of evening gowns and formal dresses to buy online, with everything from backless to sequin deb dresses. Why rent a dress or wear a second hand dress when you can look just as beautiful, if not better in a dress of your own that is just as cheap and way more *fabulous*!
We can not cope with this absolutely pink maxi dress that is out of this world from Lace & Beads! Honestly, have you ever seen something so pretty? It is what dreams are made of! PERFECTION.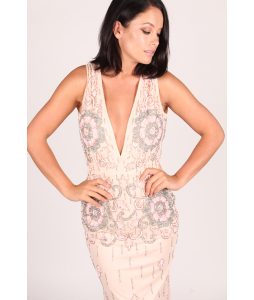 The Blush Pink colour is so cute and feminine that it will make you feel super pretty. Combine that with the plunging neck line and figuring hugging fit and you have the perfect combination of cute and sexy! It oozes GLAMOUR! We can't get enough of it here at Alila HQ.The amazing bead detail is strategically placed to highlight and accentuate all your sexy curves and the fitted waist brings focus to the smallest part of your body to showcase your fabulous figure. And that is not even the best part. Wait for it… It is ONLY €160.00.
To complete the look, pair with barely-there, nude high heels and you'll 100% look like a celebrity who is heading to a red carpet! Perfect for your debs!
There is one thing that we at Alila HQ have been crushing on forever and it's the ultra sexy, open back trend. How could you not be feeling super glam while rocking a stunning,  open back debs dress? And just because you might be shopping on a budget shouldn't mean you can't rock the latest trends, right? RIGHT! So, prepare to be lose your mind because this amazing black maxi dress is ONLY €79.99.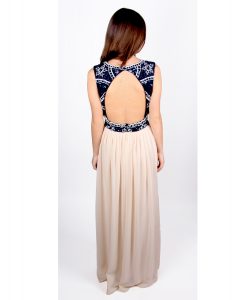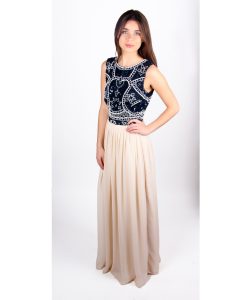 Can you cope? Because we can't!
And it only gets better. The beautifully embellished debs dress gives a super luxurious feel to this dress which only adds to the glamour.Pair with nude, barely there heels and a cute box clutch for the perfect debs outfit! GORGEOUS! 
After a super classy and elegant look but afraid you won't find a dress to fit your budget? Well, stop stressing because we have the perfect debs dress for you! And at the perfect price too! YAY!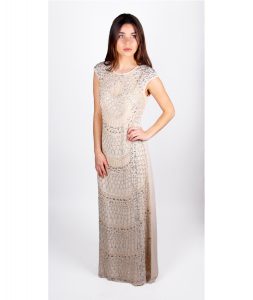 This absolutely stunning Lace & Beads Maxi dress  is embellished from head to toe for that super glam and luxurious feel. The flowing and classy full length gown combined with the intricate bead work make this dress perfect for your debs and it's ONLY €108.00. How could you say no? Pair with barely there, nude heels and a classy up-do hairstyle for the perfect debs look.
Well there you have it, girls! Shopping on a budget does not mean you have to compromise on style one bit! How *amazing* are all those stunning dress and not one would break the bank. WINNING!
Stay tuned for our next blog, Debs Guide for the body conscious girl! Until next time, ladies.
Love, Alila HQ – xo