The Perfect Bridesmaids
HOW hard is it to find a dress that suits everyone?  Never mind organise dress fittings to suit all your bridesmaids for your big day.
"Hard" you say! Well, here at Alila we have good news, it's actually easier than you thought.
We all have that one friend or sister who hates showing her shoulders or the one that refuses to wear high necks in fear that it makes her look "plumper" (her words).
Even though most bridesmaids will go with whatever the bride wants, we think it is important to let your main girls be comfortable and feel gorgeous on the big day too.
Thankfully, Eliza and Ethan's fabulous multi way dresses have your girls covered no matter their preferred style. These dresses are figure flattering on literally every shape and size.
The multi-wrap has been a hit with the celebs too, Rosanna Davidson had her bridesmaids wear them for her big day.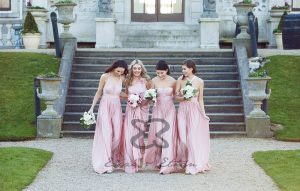 There's a one size fits all strategy with these long bridesmaid dresses, not only saving the bride and her bridesmaid's time but also preventing any extra bridezilla moments.
As you can tell, the dresses can be worn multiple ways, Bardot style, halter neck and criss cross back to name a few of the 20-plus ways they can be worn. They also come in two lengths, Full and Midi– Less stress more success!
Colour, a very important factor, again these guys have you covered with more than a rainbow to choose from – 22 to be precise.
So if you like pretty pastel colours, you can choose a minty fresh green or maybe a dusty peach or perhaps mix and match your girls with a nude champagne paired with a dusty pink.
Maybe you dare to be bold and go for a sapphire blue and accessorize with some silver to add some uber coolness to your big day.

Important to note; these dresses are timeless and will suit every season throughout the year.
If you are getting married around Christmas time you could go for a festive Ruby red and maybe team the dresses with some white faux fur shawls for a 'clausey' look.
During Autumn there is also the option of going gothic with the Onyx Black dress that just screams CLASS and we all know it's a fact that black goes with everything.
The thing we love about these dresses is that they can be worn again to all sorts of events, maybe even show a bit of leg on holidays by having your tailor put a split in yours.
There is also the option to personalise, if you like some extra sparkle in your outfits, add some embellishment to your bridesmaid's dresses or even a blingy brooch to reflect those disco lights late into the night.bridesmaid's dresses or even a blingy brooch to reflect those disco lights late into the night.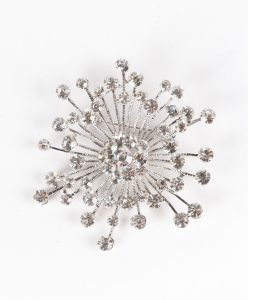 Want to match your little princesses to the queens? YOU CAN! They have thought of every detail, offering flower girl sashes and the prettiest flower clips in every colour to matchy match your flower girl(s).
Usually something that sounds so good has a pricey catch right? WRONG at Alila.ie you can purchase your Eliza and Ethan dress (Full length) for just €225, which when you think about it, if you've been saving every week for a year would only cost you €4.33 a week. We spend more on lunches. Bargain.
For more details, check out our site www.Alila.ie or contact us at gals@alila.ie for more information and ideas.
D x