Manus v Machina – THE GOOD THE BAD & THE UGLY.
THE annual hyped Met Gala took place on Monday, 2nd May 2016 at the Metropolitan Museum of Art, New York with the theme of Fashion in an Age of Technology – Manus X Machina.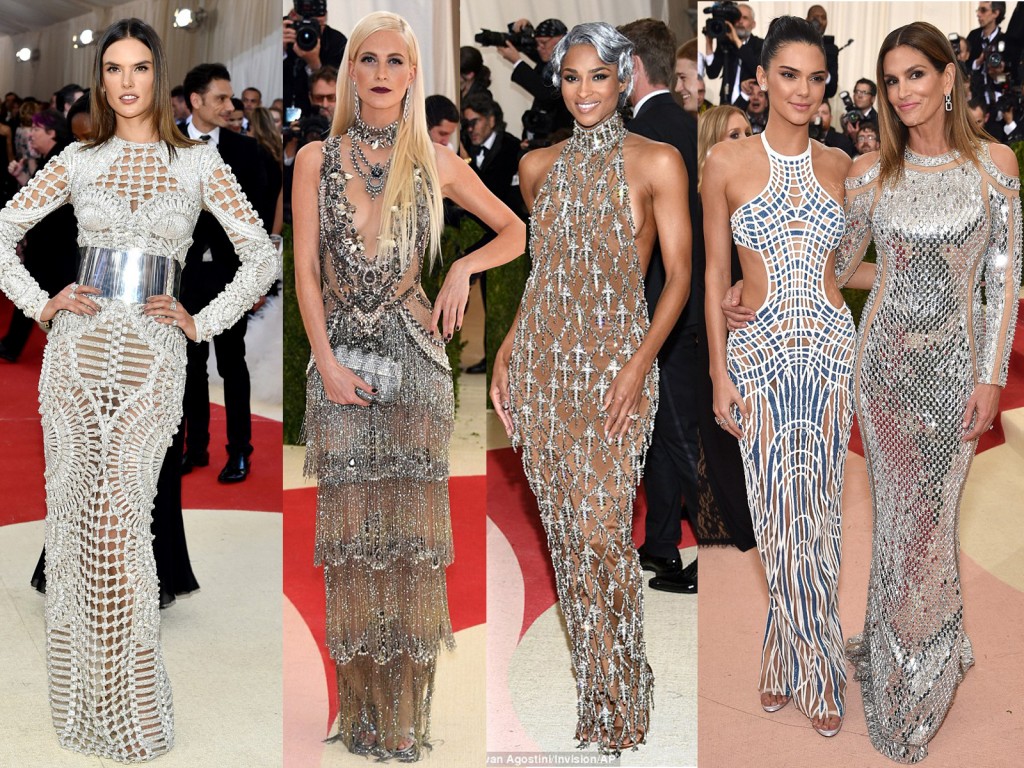 The ball saw numerous celebrities dazzle the paparazzi on the red carpet in their not so average red carpet numbers.
The theme was obvious in some outfits more so than others with Actress Claire Danes in a Cinderella styled, Fibre optic gown (very on point with the theme) and Pop star Zayn Malik had a bionic armed tux.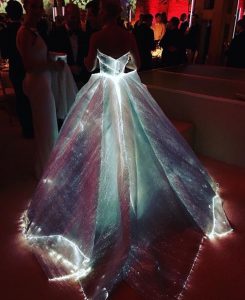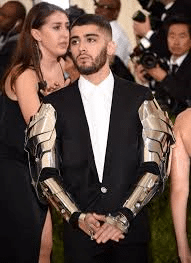 Tickets for this event were invite only and cost a whopping $30,000 with proceeds going to the Museum's Costume institute. I guess then if you are paying $30,000 to be invited you better dress to impress!!
We lost count of how many Balmain dresses we saw on the night with Kim Kardashian, Kylie Jenner, Cindy Crawford, Allesandra Ambrosia and more all donning the label.
Like most annual red carpet events, after Monday's Met Gala , social media sites and press publications went into meltdown with best dressed lists and critical analysis.
At the risk of sounding like Carrie Bradshaw… this got us to thinking, what really gets the most attention at these big events? Is it the pretty dresses with elegant detail, exquisite craftsmanship, intricate hand work and the expertly tailored suits or is it the mix of fabrics and materials thrown together which can only be described as painful to look at? Some of which ironically would have taken as much work as the best dressed to make!
Although it is more of a "costume" so to speak that you should wear to the Met Gala, we want to know is there a reason behind some of these not so attractive outfits?
Solange Knowles is looking like a Hunky Dory crisp, as for Alicia Vikander her Louis Vuitton ensemble just didn't do it for her and her boots were a bit Ronald McDonald. Lady Gaga was well just Lady Gaga in a Versace leotard. while Musician Grimes' oversized dress just didn't do her talent any justice whatsoever. As for Sarah Jessica Parker, her SJP Collection heels were FABULOUS but that duster coat and those pants are just not what we expect from SJP at the Met Gala.  We have since found out why she wore what she wore…it's an interesting read.
We had a good look through all the photos from the Met Gala over breakfast on Tuesday morning (thanks Daily Mail!) and we have come to the conclusion that designers may often think, THE UGLIER THE BETTER.
They know that you need to go hard or go home to get press and even if it is a fail your brand's name is still going to appear on every blog, social media post, magazine, entertainment show…albeit on the worst dressed list.
A perfect example of this was Nicki Minaj in her VERY revealing, sheer, belted Moschino ensemble.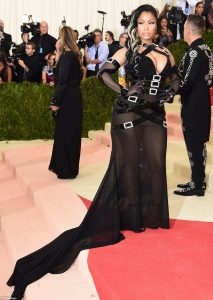 The 33-year-old rapper wasn't shy as she had her buxom on display for all to see and left little to the imagination with the see through bottom half, her anaconda definitely didn't. She also wore some sheer gloves, I personally think this outfit is not so much ugly but trashy, one could even say it is more Cruella de-ville goes to an adult store for Halloween than MET GALA red carpet attire.
That said, I have seen many compliment the singers body in the dress which is undoubtedly fabulous – the body, not the dress! – but in this case, I think less would be more. Regardless, this sheer number has got a lot of media attention and Moschino's name is most definitely circulating cyber Air.
We found this meme on Instagram hilarious by @JohnDrops. People are just too quick.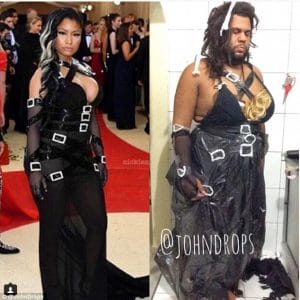 Another monstrosity of a "costume" was Madonna in Givenchy, what even was this??? (Where's the monkey emoji covering his eyes when you need him!)
We are all for lace and if you've got it flaunt it but there are limits which Madonna never really did seem to understand.  While we are not really surprised by her outfit choice, we are really NOT feeling it here at Alila, we prefer Classy to Assy.
One celeb who wore lace really well on Monday was Australian Model Jessica Hart, she flaunted her defined stomach in this beautiful sheer burgundy two piece.
Actress Keleigh Sperry also slayed in a black Valentino silk, tulle and lace number.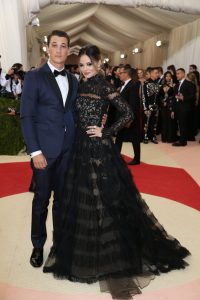 We had mixed emotions about some outfit choices this year but that's the joys of fashion, sometimes it will surprise you.
Here are some of our favourite dressed couples, siblings and BFF's from the 2016 Met Gala.
Who was your best dressed on the night?? Can you imagine being there and seeing all those costumes and gowns in real life…. ah sure we can dream! In the meantime, we have celebrity inspired occasion dresses that don't cost the earth! Until the next time.
D x