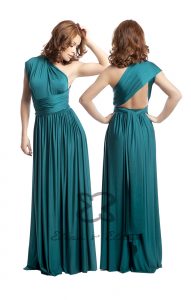 Eliza & Ethan inspired weddings: Jade
The multiwrap Eliza & Ethan dress in Jade is a stunning deep green gown. Your bridesmaids will love the versatility of this Eliza & Ethan dress because it can be tied in numerous ways to suit every unique style or body shape.
Here's some other ways to make jade a perfect addition to your colour scheme!
The Flowers
The Cake
Decor DIY:
Why not go all out with this deep forest green theme. This centrepiece consists of moss, leaves and candles – two out of three available in any forest around! Your wedding decor will be like a fantasy fairytale and you can celebrate with your Prince Charming.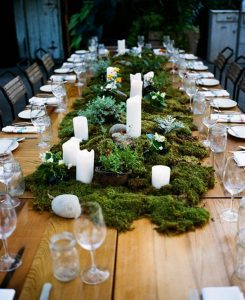 How to tie:
Finally, here is our tutorial video on how to tie your Eliza & Ethan dresses as pictured.
Don't forget if you had Eliza & Ethan for your wedding we'd love to see your pictures! Share with us on Facebook, Instragram, Twitter or email us: gals@alila.ie
…A x